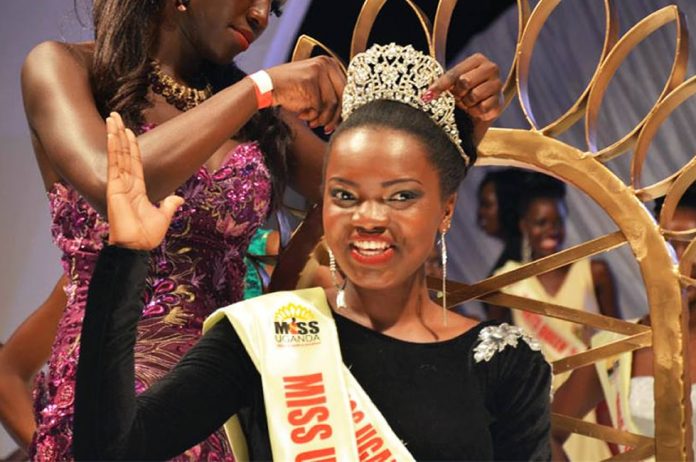 Zahara Nakiyaga Muhammed whose Miss Uganda reign elapsed over a week ago has opened up about her best and worst moments through out the entire year of having that crown on her head. She reveals her crown didn't only come with memories but came with challenges as well.
Nakiyaga claims she's engaged multiple times into charity and met a couple of inspirational people during her reign which is one of the memories that will always accompany her crown. She cited out the pregnancy saga as one of the challenges she faced and how it affected her. Prior to Miss World competition last year, rumor broke claiming Nakiyaga was pregnant. This was later on confirmed to be false.
She also mentioned people's reaction to the Black and White dress in China, the social media bullying she faced and more. Nakiyaga claims all these just made her stronger.
As she rolls out, she appreciates every one who was supportive during her reign especially the Miss Uganda Foundation. Nakiyaga claims her experience hasn't been all about money but pride and love for the crown. She advises aspiring contestants not to make money their main reason for slotting up in the Miss Uganda race but rather do it for the love.