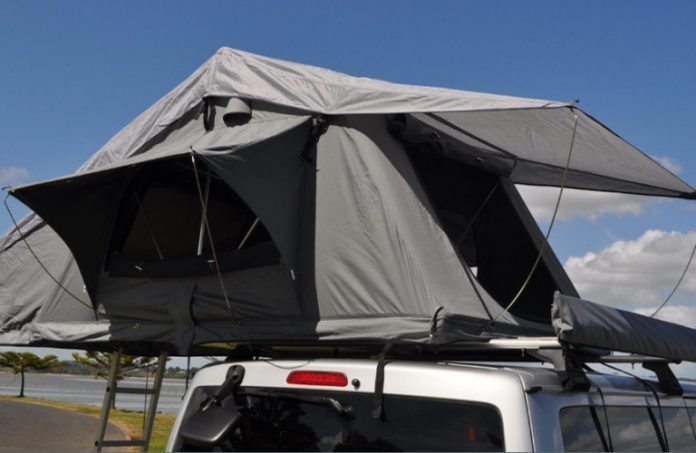 With the current travel trail in Uganda the 4×4 rooftop tent rental has kicked the pinnacle. Globally many travelers have turned to renting a car in Uganda and enjoy the privacy and freedom of driving across, this has surfaced in Uganda though the car rental has not yet reached to that of South Africa with the camper vans, but considering a 4×4 rooftop tent rental for an adventure rewards with that special offer when in Uganda. With various camping gears, the 4×4 rooftop tent is where one arranges the night on the rooftop of 4×4 car rental.
One of the amazing adventures done in Uganda is camping adventure, having your night in the middle of the savannahs, enjoying the melodies of birds, listening to lyrics of various insects, and frightened roars of the neighboring lions. When opting for such amazing but scarily adventure in the wild, can choose to rent a 4×4 rooftop tent and lead into the middle of the savannah for the overnight. Taking on a 4×4 rooftop tent rental is possible with either guided Uganda tour or on private self-drive road trip.
How to get 4×4 Rooftop Tent Rental in Uganda?
It's does not require much energy, many of tour operators in Uganda have prepared to ensure that client get the best of what they have dreamt of. So, when opt for an adventurous camping tour, there are variety of camping option among which is the rooftop tent. If make your request with the operator then be sure to have that amazing arrangements. Also can consider renting a car with the camping gears and consider taking the 4×4 rooftop tent rental on your 4×4 car rental for such an amazing encounter.
Reasons for the 4×4 rooftop tent rental
Relatively cheaper
Forgoing lodging facilities and decide to have a camping gears to cater the own sleeping style. Renting the 4×4 rooftop tent is relatively cheaper and still offer that amazing luxurious traveling experience. 4×4 car rentals are known to cruise through the hard remote areas where one can decide to have such a night. If not opting to use an operator can decide to have a privacy of traveling by renting the rooftop tent and have your night in the adventurous wild.
Comfortable
Compared to other camping arrangements where one sleeps on the unpredicted ground, going for an adventure with the rooftop tent is so comfortable. Arranging a night on the top of your car rental washes away all the worries of camping on the bear ground, this means to sleep on the out of the ground doubts of attacks by wildlife, wet grounds in case of any night rain showers.
Adventurous
Whenever one is traveling they are looking forward for special, rooftop tent camping is special and so adventurous. The night in savannahs with imaginations is so amazing, while listening to melodies of night bird and insects, roars of wild giants and foot stamps leaves you with wild memories to remember. If looking for something great and special consider rooftop tent rental the adventurous memories are guaranteed.