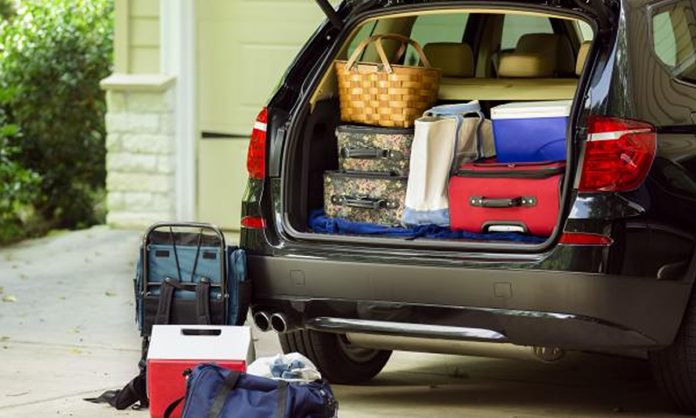 A self-drive tour in Uganda or Rwanda is more of adventure as it involves you exploring your dream destinations at your own pace. You become solely a manager of your own adventure and to have a successful road trip, you need to pack appropriately starting with essentials first. Most East Africa self-drive safaris are perfectly done using a comfortable 4×4 self-drive rental cars. When packing for your self-drive trip in Uganda/Rwanda, do not forget to include;
Google maps
Self-drive travelers on self-drive Uganda tour or Rwanda should have Google maps to help them find direction of where they are heading to. You can download one or find one at the travel company you are dealing with. You can as well make your own map and highlights of your stopover areas using My apps application.
GPS
A global positioning system is a must-have tool if you have any plans to set off on a self-drive trip in Uganda or Rwanda. GPS saves you from cases of getting lost while at the destination.
A valid passport
In order for you to enter Uganda or Rwanda, you need a valid passport which you will be required to present at customs to be issued with entry permission. Its validity should be at least months' prior expiry date. Usually, your passport should be valid for about 6 months to expiry date.
Yellow fever vaccination card
Visitors to Uganda or Rwanda are required to immunize against yellow fever and a yellow fever vaccination card has to be presented for you to get entry permission. It should be signed by your doctor back at your home country recommending and confirm that you are free from yellow fever.
A valid driver's license
The fact that self-drive is more of adventure; you are entirely the manager of your trip. You need a valid driver's license to embark on a self-drive tour in Uganda or Rwanda.
Sunscreen
The sunscreens are vital in protecting you from the sun rays. You need sunscreen with high SPF to protect you from too much sun burn especially hot dry season and heat from very hotter destinations like Kidepo National Park.
Insect repellents
The fact that most safaris are conducted in remote areas, higher chances are that you will encounter biting insects a good reason you need insect repellent. This is vital especially if you have a plan to take part in game drives, hiking, gorilla treks, camping, nature/forest walks among others.
Camera
A trip with no camera is never interesting and memorable! Before you set off make sure that you have a good camera packed to allow you take the best photos during your self-drive tour in Uganda or Rwanda. In case you plan to go for gorilla trekking or chimpanzee tracking, you need a good camera with no flashlight. However, visitors whose cameras have flashlight can turn it off prior taking pictures of mountain gorillas or chimpanzees.
Toiletries
You need toiletries while on your self-drive tour in Uganda or Rwanda and among others include hand sanitizers, rolls of toilet papers, hand lotions, bug sprays, shampoo. These are vital especially at areas of conveniences although some are provided at some destinations, you need yours too.
Prepaid SimCard
If you have plans to embark on long journeys, you need a prepaid SimCard to allow you get connected even when you are in remote areas.
Clothing
Depending on your travel needs, when considering which clothes to pack, you need to environmentally friendly attire. If it is mountain gorilla or chimpanzee tracking, you need long sleeved shirts/t-shirt, trousers, hat, sweater and others.
Water and snacks
You need bottled water and snacks to boost your energy since some safari experiences can really be exhilarating for instance a trek to view mountain gorillas, mountaineering in Rwenzori Mountain ranges.
First aid kit
First aid kit is essential as it helps you in cases of cuts while hiking or scratches. Your first aid kit should include plasters, ointments, medication in case of pains, headaches, cramps, vomiting among others.
Camping gear
Your camping gear list should include camping chairs, table, tents, sleeping bags, blankets and sheets, pillows, food, utensils to mention but a few.
Other items to include in your packing list for self-drive tour include binoculars-vital especially if you love bird watching, lantern, hiking/walking shoes, adequate money, waterproof daypack.