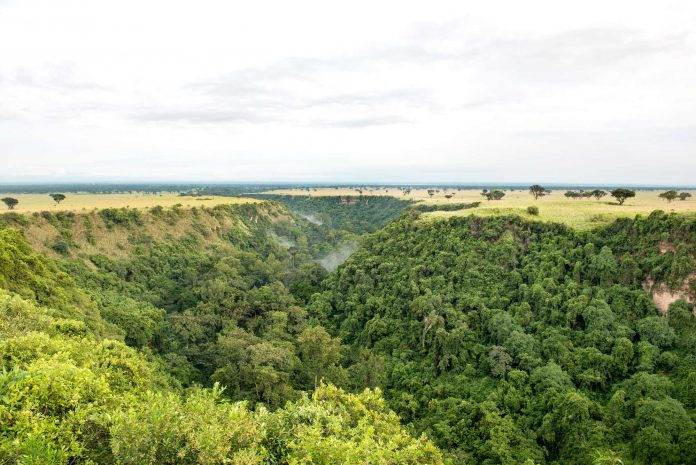 For many years, gorilla and chimpanzee trekking have been and still the top tourist activities in Uganda and Rwanda. Currently, there are many tour companies conducting gorilla and chimpanzee safari but we recommend African Jungle Adventures as the No. 1 safari company in Uganda and Rwanda. Below are the reasons why you should go gorilla and chimpanzee trekking with it:
The experience obtained in sixteen year guarantee better services. Since 2001, African Jungle Adventures has been operating Gorilla safaris in Volcanoes National Park (Rwanda), Bwindi Impenetrable and Mgahinga Forest National Parks in Uganda. More so, chimpanzee trekking in Kibale Forest National Park, Budongo Forest, Toro-semliki and Kyambura Gorge in Uganda plus Nyungwe Forest National Park in Rwanda.
The company consultants' team carefully selects the clients' accommodation. It is important to recommend the best safari lodges and Hotels to ensure conformability. The best accommodation offers the best services and the reverse is true however when you travel with African Jungle Adventures, be sure to sleep like a king/ Queen, enjoy better meals among other services.
The safari vehicles are regularly services, comprehensively insured with unlimited mileage to enable clients reach every destination with out limitations. Our 4WD safari vehicles have pop up roof and sun roof for clear viewing and excellent photographing.
Better selection of the Gorilla groups/ families- it should be noted that some Gorilla families offer more amazing experience than other. It is believed that Gorilla groups with many members, many baby Gorillas and huge silver backs offer the best experience!!
All kinds of people are catered for; the aged, sick, weak, lame, deaf and so on are taken care of by booking them nearby Gorilla groups (easy trek), hire them porters to carry luggage and trekkers who fail to reach the gorilla family. This is done to enable all clients get value for their money since Gorilla permits are booked in advance and none refundable.
Our team offers free airport transfers to all clients coming to trek Gorilla and chimpanzee. Our professional safari guides team offers warm welcome, briefing and on the last day, they ensure that clients do not miss departure flight.
African Jungle Adventures team offers free travel tips/ advises to all trekkers. The team offers tipping guide lines, the list of trekking gear, flight details, the best time for Gorilla and chimpanzee trekking, the earlier and the latest to book permits and so on.
Booking of Gorilla and chimpanzee pass/ permits for our clients – the fact that Gorilla permits are on high demand throughout the year, we advise the clients to secure them in advance by sending their deposit in time to avoid disappointments. We try to do block booking of permits as we wait for the clients' deposit and once we receive it, we make confirmations.
We immediately inform our potential travelers about the discounted deals. In low season, Uganda offers discounted Gorilla and chimpanzee permits. The discounted deals enable clients to enjoy Gorilla and chimpanzee trekking at low costs hence saving. In low season, some Hotels and Lodges also cut the prices to maximize sales.
We offer advisory services to clients with low budget by taking them to destinations offering cheaper treks. In Uganda, Budongo Forest, Toro-semliki and Kyambura Gorge offers cheaper Chimpanzee trekking at US$ 50 per person.