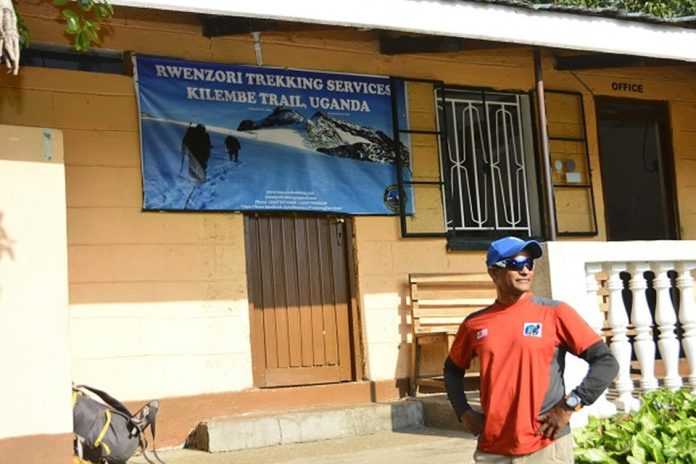 Ravichandran Tharumalingam, a Malaysian mountaineer, has spent the last eight days hiking Mt Rwenzori, also famously known as Mountains of the Moon.
Fondly known as Ravi, the climber was on his first trip to Uganda at the invitation of the Uganda High Commission in Malaysia and hosted by the Ministry of Tourism.
Ravi's nod for Mt Rwenzori is no mean approval. The Malaysian climber is one of a few humans who have climbed the world's height peak of Mount Everest, a feat he achieved on May 15, 2006.
Mount Rwenzori a challenge like no other
Ravi revealed that climbing Mt Rwenzori was a challenge like no other.
"I have climbed many mountains… I've been to Mt Kenya and Mt Kilimanjaro, but none compares to what confronts you when you climb the Rwenzori Mountains," he said in Kampala today.
His badge of honour for his mountaineering feat is the eight fingers he lost after a rope cut through his frozen hands during a climb.
He praised Uganda for conserving the Rwenzori environment, which he found very unique unlike any other he has seen in all the mountains he has climbed worldwide.
Ambassador Dorothy Hyuha, Uganda's envoy to Malaysia, says the mission worked together with a Malaysian organisation to identify a high profile individual to promote Uganda as a tourist destination which will help boost the country's economy.
While addressing the media at the Uganda Media Center of Wednesday, Ravi added that he will definitely share his Rwenzori experience with other mountain climbers so that they come and get the extraordinary experience themselves.
According Stephan Asiimwe, the Executive Director of the Uganda Tourism Board (UTB), the promotion by prominent climbers like Ravi is timely and in sync with the work they are doing at UTB.
"We have just completed a comprehensive marketing strategy to promote the whole Rwenzori region as prime mountaineering and cultural tourism destination" he said.
Tourism has emerged as Uganda's top export, raking in over $1.3 billion in 2016 and employing over 450,000 people.
The country's profile is also growing and more favorable for travellers around the world.
Ravi's challenge was supported by both private and public sector institutions, among them the Rwenzori Trekking Services, the Ministry of Tourism, Wildlife and Antiquities, the Ministry of Foreign Affairs, the Uganda High Commission in Malaysia, Uganda Wildlife Authority and the Uganda Tourism Board.