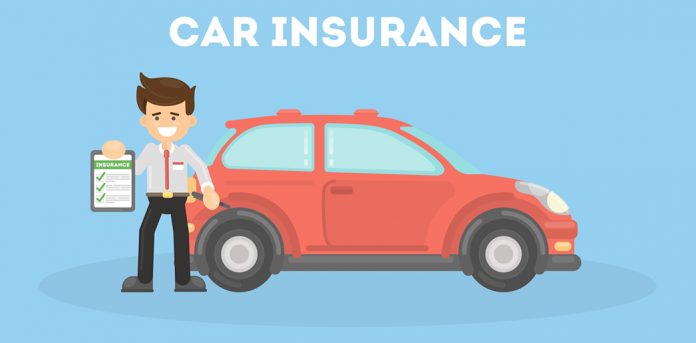 To Ugandans, car insurance ends with a third party insurance that the Ugandan Police will ensure that you must posses to drive in Uganda. However, car insurance goes beyond the average know of the must have third party insurance! Most of the tourists who opt for Uganda self drive always ensure that the vehicles that they hire must be comprehensively insured.
Do you need car insurance in Uganda?
The primary use of motor vehicle insurance is to provide financial protection against physical damage and resulting from traffic collisions and against liability that could also arise. While Motor Comprehensive is a type of insurance that provides protec­tion for all material damage like; the risk of accidental loss, fire and theft and many more risks which vary depending on the insurance service provider. Third party cover provides compensation to third parties for bodily injury or death caused by the use of your motor vehicle as required by law.
More than anything else you need to maintain car insurance is to keep yourself legal to drive. You risk losing your driver's license and fines driving without it. Get into an accident without liability coverage and you could be facing enormous penalties including bills from the damages you caused thus you need car insurance.
Liability and property damage coverage is there to protect the other drivers on the road from damage you cause. Your car insurance policy probably lists liability as bodily injury 20/40 as an example. 20 is the placeholder for how much will pay out for medical expenses, pain, and suffering per person and is valued at $20,000. 40 is the placeholder for how much will pay out for medical expenses, pain, and suffering per accident and is valued at $40,000.
Property damage provides coverage for other people's property. For instance, if you hit another person's car or damage city property like traffic sign your property damage coverage on your car insurance will cover the damages up to the limit listed on your policy.
Having coverage protecting other people's property and medical expenses is important for your own financial protection. Without it, you can be sued for the damages.
If you want to protect your own property too, you will need to purchase physical damage coverage so you are protected against major expenses of car repairs if you cause damage to your vehicle or some other outside factor causes damage to your car. Comprehensive coverage will payout for damage from anything other than a collision. It includes but is not limited to deer, glass damage , fire, theft, vandalism, and storm damage. A deductible usually applies. Collision coverage pays out when you damage your vehicle in a collision whether it is with another vehicle, a tree, or mailbox it does not matter. Collision will pay out minus your deductible.
How much does car insurance cost in Uganda?
Buying car insurance is not just about getting the cheapest rate possible. There are a lot of other factors that go into getting the best possible car insurance which protects you when you need it the most. The steps below will help you find the best car insurance policy possible.
Decide how much coverage you really need. This means thinking about best and worst-case scenarios and taking into account the minimum amount of coverage your state requires. You need to take into account your past driving record, as well as your potential liability in case you are involved in an accident. Then you will need to consider whether you really need any extra coverage, such as collision coverage.
Most car insurance companies offer discounts but sometimes you have to ask. If a car insurance company isn't willing to offer you a discount for being a safe driver, for being a long-time customer, or for driving a certain type of car, it may be time to move on to the next insurer. Even something as simple as parking in a garage rather than on the street can get you a discount
Everyone wants to pay lower premiums, but that comes with higher deductibles. And that means you may end up paying much more out of pocket if you're involved in an accident or need repairs than you ever intended. Therefore there is need to understand what high deductibles mean.
Consider the credit rating of the insurance company is so important because not all car insurance companies are created equal. The higher the credit rating, the better the chance the company will be around for the long haul to pay your claims later. An insurance company with a low credit rating may be a company that's a bit too risky.
Shop around for the best rates: It's a competitive marketplace out there and it's possible to get better rates if other companies are bidding against each other for your business. Sometimes the cost savings can be dramatic when you switch as much as several million shillings
Be careful with what you pay for: As a general rule, you get what you pay for. Cheap insurance means cheap coverage. That's because many states have rates that are pre-set. For insurance companies, that means that offering a cheaper rate is only possible by offering cheaper coverage.