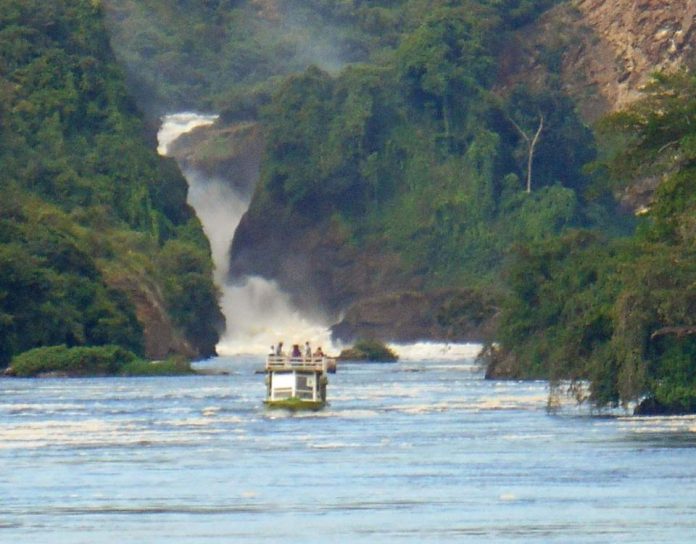 Several conservationists have launched the campaign to save the Murchison Falls arguing that the construction of a dam will destroy tourism. The online petition was launched and a number of Ugandans have already signed against the building of the hydro electricity power dam.
The petitioners led by Amos Murungi, Operations Manager of Nungi Safaris are soliciting for atleast 5000 signatures and by June 10th over 3900 signatures have been appended and more are pouring in. The campaign also encourages people that have visited the Murchison Falls to share the pictures that have been taken at the site where the dam is proposed to be built.
The Murchison Falls are the most powerful falls along the Nile and arguably the most scenic. Located in Amuru District, the falls are of great importance to Uganda tourism. The park where the falls are located adopt its name from these incredible falls.
About Murchison Falls National Park
The Murchison Falls National Park today receives most tourists who are interested in wildlife safaris within this large protected area. The park is set suitably in the northwestern Uganda about 4-5 hours' drive away from Kampala capital city. It features among a few most spectacular destinations in Uganda and remarkably, the largest of all the ten pristine parks in the country. Murchison Falls National Park covers an area of about 3840 square kilometers and forms part of the larger Murchison Falls Conservation Area that also covers areas of Bugungu Wildlife Reserve, Budongo Forest Reserve and Karuma Wildlife Reserve.
Murchison Falls National Park was first explored by the first Europeans in 1862 that is John Speke and James Grant. Samuel and Florence Baker then accomplished the exploration work between 1863 and 1864. It was during this period that the park was named after the Murchison Falls.