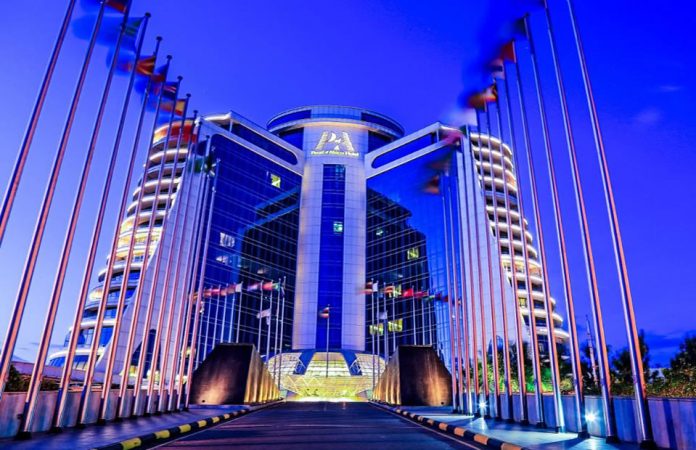 The Peal of Africa Hotel (formerly Hilton Hotel) on Nakasero hill under private management has been introduced to Uganda to provide hospitality services. The Peal of Africa, a five star hotel is one of the latest modern hotels in Uganda with facilities open to guests and public customers.
The General Manager, Mike Jameson says that the facility will add on to the tourism industry in Uganda because it has remarkable facilities which includes; the state of the art 296 bedrooms with presidential suits, executive and junior suits among others. The hotel in addition has housekeeping services like laundry, wellness centre and spa with a gym, fitness studio; quash court and swimming pools. The food and beverage department; including restaurant, bar, kitchen, meeting and conference banquets, butcher stake house, pool bar are among other facilities the hotel boasts of.
Mike says that the hotel is now ready to receive guests; saying the hotel is fully staffed with over 276 staff with majority from Uganda; adding that the hotel is under the Sovereign Hotel Group management, as oversight to the hotel. He adds that the hotel is currently running a special discount to the customers until December 2017.
"Guests are checking in for the rooms and other services at the hotel. The hotel will add a new facility in the tourism sector of Uganda. The standard price currently to the public is $470 but we are now running a special rate until December 2017 of $190" Mike said.
The Wellness Manager of the hotel, Davis Mugabi, says that the wellness centre is open to both adults and children for services like weights training, studio room and cardio among others, adding that they are receiving over 80 clients per day. The Pearl of Africa hotel is a 5 Star Hotel, with 19 Floors high.