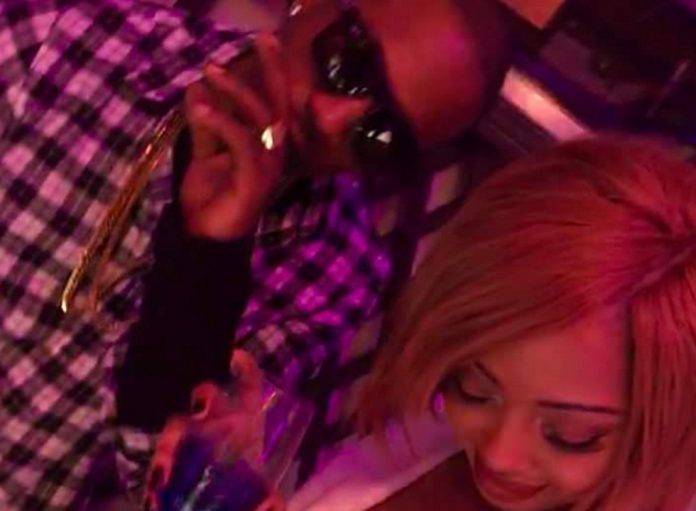 Could Anita Fabiola and Meddie Ssentongo be having plans of rekindling their old romance? The pair's actions at Club Guvnor recently confirmed they could be missing out on the old beautiful days of their love story.
Eye witnesses confirm being close to each other was their theme of the night though we can't confirm how their night ended.
The pair fell out last year just months into their relationship. Some sources cited out infidelity as the main cause of their break up but Anita Fabiola opened up afterwards citing out the exact reason why they broke up.
She revealed how they failed to sync or perhaps agree on certain issues of life citing out the difference in their educational levels as the main reason behind it. Through a leaked WhatsApp conversation, she claimed Meddie is illiterate and for that reason she always found it hard to keep up with him.
Anita Fabiola has been so much into her television career lately that is getting her travel to several parts of the continent to host various awards. Late last year she clearly confirmed she was giving relationships a break but its still uncertain for her to stick to her vow.