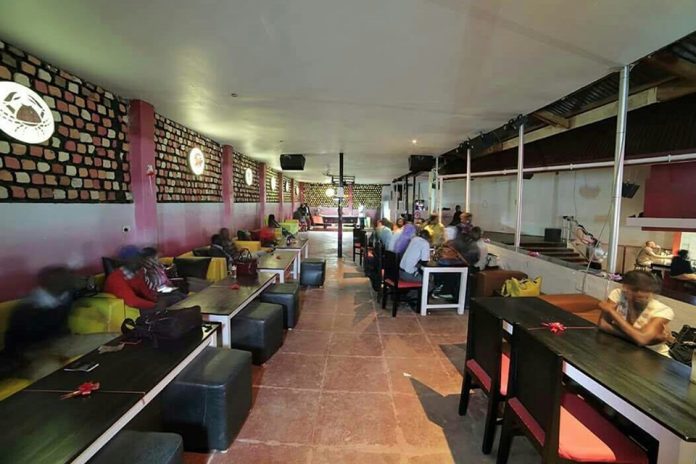 It is hard to talk about Kampala's night life without mentioning Steak Out Bar.
The Lumumba avenue bar was in the late 2000's the number destiny for all merry makers in Kampala.
Steak Out is remembered for its 'Rock Night', which is arguably the biggest night theme to have happened in Kampala.
The bar was always parked to capacity during its working days, thanks to its good location: near Makerere University, YMCA and the rich suburbs of Nakasero and Kololo.
The good news is, the bar is back in operation after having spent close to two years when out of business.
However, it has rebranded to Zodiac Lounge following the takeover of new management.
The hangout has since refurbished to a modern joint with a design adapted from Europe.
While speaking Friday at the media launch of the bar, Heiton Kimera, the brand manager revealed that the bar is to return its iconic nights; Super Tuesday and Rock Night.
"And for rock nights, we have got a DJ from Denmark, who has full knowledge about Rock and Pop music. As you are to take note, Pop music is no longer hitting as that much as was the case a few years back," said Heiton.
He added that this is the reason for hiring a person who understands the genres in depth.
The other DJs at the joint are former Club Rouge resident DJ, self declared Seven-turned-eight star DJ, Roger and DJ Global.
Roger is arguably the best DJ in the dancehall genre in Kampala.
Meanwhile, Peter Wacha, its former owner is not part of the new management. The bar is owned by a one Jiggar Patel and a one David.
Zodiac officially opens shop this Friday and legendary Reggae maestro, Moddox Ssematimba, Cindy and A Pass are the artistes lined up to grace the occasion.