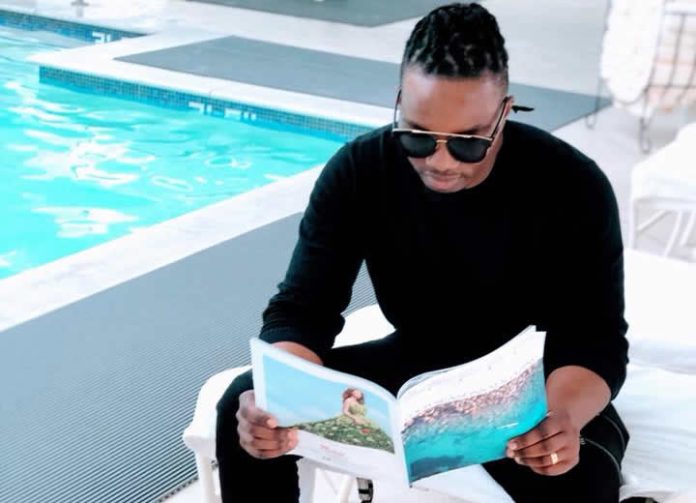 Renowned rapper and Uganda's mainstream Lugaflow mastermind GNL Zamba has named the finest hiphop hitmakers in the land. The KoiKoi artist may be far from his homeland but he is still in touch with his roots thanks to technology.
Posting on his Gnl MrAmaizing Zamba Facebook profile "My UG top 10 underground and mainstream HipHop producers that I recomend every hiphop artist has to work with for a custom made beat to produce an authentic sound for the hiphop die hard."
The list see Zamba's colleague and long time pal Hannz Tactiq feature at number five in a top ten compilation by the Baboon Forest Entertainment rapper. Here is the star studded list:
Koz and EffectT (Lone wolf)
2. JT Yego Productions
3. Greene Amani (His Majesty/Baboon Lab 360)
4. Sam Lamara (Talent Africa)
5. Hannz Tactiq
6. Just Jose
7. Eazy Techs
8. Martin the Twin (Urban Aksent)
9. Baru Beats (Dustville)
10. Aethan
Uganda's hiphop industry has endured a torrid time with GNL Zamba's absence and the genre could use his bars and rhymes for a change; Zamba surely set Kampala ablaze with his Baboon Forest Entertainment that saw phenomenal rise of talents of BigTril and Mun G.
GNL is currently based in the United States pursuing an acting career. His successes are well documented as producer Hannz Tactiq revealed in a recent Facebook post.
Of GNL Zamba's achievements so, "3 time PAM award winner best Album, 5 time Buzz Award winner best artist, over 10 nominations different categories, over 15 endorsement deals various products companies."
Currently, Zamba is pursuing a career in music and acting in Hollywood. His latest album, Zambaland was outed last May and is currently available on iTunes.