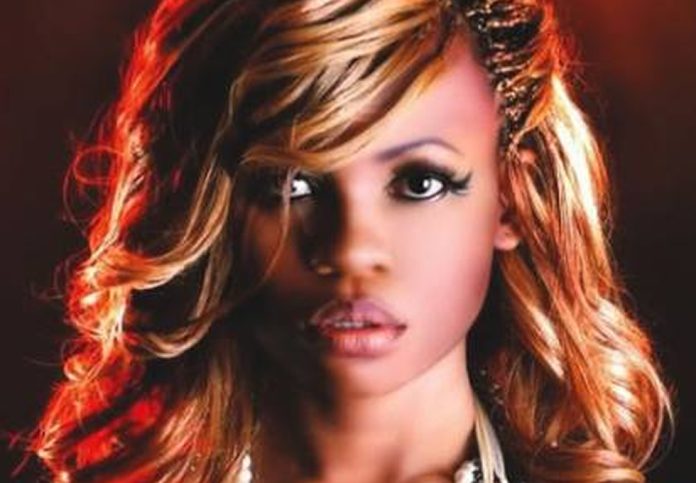 Big brother Africa star also Musician' Susan Oluwabimpe Harvey aka Goldie Harvey is dead!
Goldie, who had just returned to Lagos after attending the Grammys in the US, was pronouced dead shortly after reaching her home.
"It is with heavy heart that I have to inform you all that Goldie passed this night shortly after arriving to Lagos from LA. May her soul Rest in the eternal peace of the Lord." read the message posted by the administrator of the late on her facebook page.
Ugandan Big Brother housemate, Jannette Lutaaya took to her facebook page to mourn her fallen friend and star saying, "No God please not Goldie!"
Goldie was 31 years and was commonly loved for her Lady Gaga style in Nigeria!
What Killed Goldie?
Medical sources at the Lagos State University Teaching Hospital have revealed that Big Brother Africa singing sensation Oluwabimpe Susan Harvey aka "Goldie" died of Intracranial hemorrhage as a result of hypertension.
Several of the sources had exclusively that Mrs. Harvey had bleeding in her brain which could be attributed to hypertension.
The confirmation put to rest earlier speculation by her managers and fans that she died of Deep Vein Thrombosis (DVT) as a result of her long journey from the Grammy's Award in the US.
May her soul rest in eternal peace!