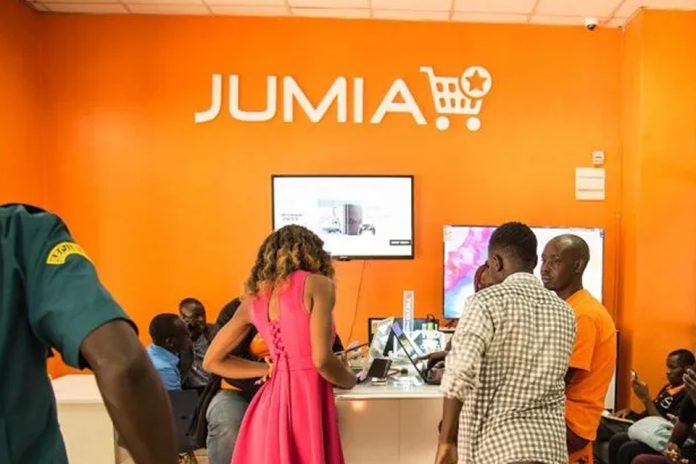 The paper presents a unique insight into key Mobile Penetration trends across Africa – and Uganda specifically; the impact mobile has on Internet penetration and mcommerce in Uganda; and the profile and behaviour of customers shopping online on Jumia. Jumia's research also explores how the mobile phone market has democratised Internet use; and the role mobile brands, mobile operators and m-commerce have played in creating an enhanced customer experience.
This research has also been carried out in 14 other countries that Jumia currently operates in: Algeria, Cameroon, Egypt, Ethiopia, Ghana, Ivory Coast, Kenya, Morocco, Mozambique, Nigeria, Rwanda, Senegal, Tanzania and Tunisia. These countries represent more than 80% of Africa's total GDP, and as a result give us a good overview of mobile trends in Africa. The top sources of data presented as part of this report are: GSMA Mobile Report 2017, We are Social, & Jumia Business Intelligence.
Digital Uganda
As we move towards a more digital economy, the Ugandan consumer is becoming more sophisticated, with 41% of the population in Uganda being classified as Internet users (16.8m Ugandans). Although this puts Uganda 23 points higher than the Africa average, the 59% of Ugandans who are yet to become Internet users represent the country's huge potential for Internet penetration growth. Uganda (and Africa as a whole) can look to neighbouring Kenya as a model of this potential, as they lead in Africa – with 67% of Kenyans already classified as Internet users.
Meanwhile, mobile subscription penetration in Uganda is at 65% – driven by a competitive mobile landscape, which has proved to be favourable to Ugandan consumers. It is also worth noting that 33% of Ugandans accessing the Internet do so through a mobile device.
Mobile Market Trends
The competitive landscape in the smartphone industry over the last five years has shifted, welcoming the Chinese Brand Era. Chinese brands dominating the sector have led to democratisation of smartphones.
Combined data from the 15 African countries confirm that Chinese Brands continue to dominate Jumia smartphone sales, with Infinix, InnJoo & Tecno featuring within the top 5 Mobile Brands on Jumia, across Africa. Infinix is yet to officially enter the Ugandan market – but where Infinix has a presence, it secures its position as the top smartphone brand on Jumia. For Jumia Uganda specifically, Samsung is still the top selling smartphone brand – but Tecno edges close at number 2 and continues to secure an increasing amount of market share.
The most significant shift driven by this change in landscape is the reduction in the average price of a smartphone. Over the last three years the average price of a smartphone in Uganda has decreased by almost 45% – from 178 dollars in 2014 to 99 dollars in 2017. This is largely accelerated by Chinese Brands such as Tecno and Itel, entering the Ugandan market with decreasing price points and surprisingly good specs. The lowest price that we currently have on Jumia for a smartphone is the Blu Dash J – 4 inch smartphone at 99,900 UGX, and our current best-seller the Samsung Galaxy J2 is priced at 404,000 UGX.
The prices of smartphones are not expected to decrease much further over the next two years, but brands are expected to grow market share by investing in new technology and more sophisticated features such as the fingerprint scanner, Iris scanner, virtual reality, better camera resolution etc. – e.g. Fero released the Iris phone on Jumia at 386,000 UGX; with Iris scanning technology to reinforce security on the phone.
With the combination of a rising middle-class and the reduction in average smartphones prices sold on Jumia, there's a continued upward trend in smartphone sales (a 58% increase from 2014 to 2016). This is however heavily concentrated in urban areas; with 85% of Jumia's smartphone sales coming from Kampala and surrounding districts. There is a significant opportunity here to take the democratisation of smartphones upcountry.
M-Commerce & the Ugandan Consumer;
The mobile phones category on Jumia Uganda is made up of over 500 smartphones and over 400 mobile accessories listed on the website from a variety of brands and distributors. This category continues to be one of the most popular on Jumia (top 3, alongside men's fashion and women's fashion), both in terms of number of items sold and revenue generated.
There's a strong migration of customers using their phones to access Jumia. The most recent insights show that 80% of Jumia Uganda visitors use their mobile to visit the site – and 69% are not only browsing but also actually completing their purchase directly from their handset. This trend is expected to continue upwards with the availability of 4G connections.
50% of the customers who access the Jumia Uganda Mobile Site, do so using Google Chrome and 31% visit using Opera Mini. Opera Mini tends to be favoured among new mobile internet users because it boasts data saving features, while Chrome seems to be heavier. This makes Opera the preferred choice of people who can't afford high performance phones and costly Internet data packs. E-commerce businesses need to adapt to this type of mobile customer who goes on-line using a low specification smartphone and does not have a lot of data. Jumia has developed progressive web apps to bridge the gap between conventional web pages and native mobile applications. The result is a lightweight, faster web application that drastically improves the user experience on mobile. For instance, not only will customers get a faster loading e-shop, but also push notifications and the ability to browse the shop while offline.
Uganda's mobile trends for 2017 are positive, with a steady growth in sales for smartphones that offer customers value for money versus key specs. Brands are seen investing in research and development, customer service and marketing over the next few years as they cement their foothold as a household name. However, there are still more efforts required to reach out to new segments of the Ugandan population who are not yet online or are still reluctant to shop online; and to convert the already digitised Uganda consumer towards more advanced applications, to enhance their online shopping experience.